Permanent exhibition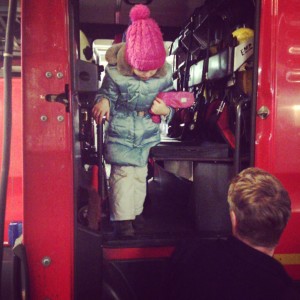 Estonian Firefighting Museum presents fireman's equipment, badges and uniforms from The Brotherhood of Blackheads. Rescue trucks are exhibited at Saku, which you can visit with the agreement of the museum.
The museum's permanent exposition reflects the lives of firefighters from the Brotherhood of the Blackheads until 1940. The Estonian Firefighting Museum was established in 1974 by the Voluntary Fire Brigade of the Republic of Estonia to collect, preserve and study the history of fire and rescue activities. It was the first firefighters museum throughout the Soviet Union. The author and first director of the museum was Jaan Vaarmann, a long time firefighter and a real firefight enthusiast.
The building also houses the city centre commando so the visitors of the museum can learn about the rescue vehicles and about the equipment. If you happen to be lucky, you might see the rescuers slide down the pipes and rushing out to the rescue job within minutes.  The Museum of Old Technique of the Fire Museum is located in the Saku Operative Center, which can be visited in agreement with the museum.